Desbruslais Chartered Surveyors have been operating for over 25 years. Find out more about us here and contact us directly to talk about your next project.
We pride ourselves on client satisfaction, take a look at some of our numerous independent 5* reviews here.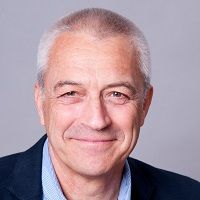 Robert Desbruslais
Director
07747 630083
For over 30 years, Robert has been surveying a broad spectrum of buildings throughout the South of England, with a specific emphasis on listed and period property.  Before setting up Desbruslais Chartered Surveyors in 2009, he had spells at London building surveying consultants Watts and Partners and JLL, as well as local practices in Hertfordshire and Sussex. With a deep knowledge of period construction and defects, he gives regular talks on construction and listed building matters, and is well placed to understand and explain the implications of purchasing a structurally complex building. Robert is also an author and accomplished musician.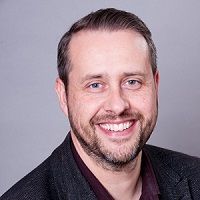 Richard Pocock
BA Hons. MSc (Building Rehabilitation and Conservation) MRICS – Associate Director
07430 771756
Richard is a Senior Chartered Building Surveyor with over 20 years experience in the built environment and construction industry, with a particular focus on heritage architecture and specialising in medieval and post-medieval timber-framed vernacular buildings. Early in his career, he undertook roles in Claims Management and Loss Adjusting for leading general insurers and loss adjusting practices, managing complex residential and commercial building refurbishments. More recently, he has undertaken senior management roles within both surveying and construction contractor practices, carrying out a wide range of engagements as both surveyor and project manager. In addition to Chartered Status through the RICS, he also holds an MSc in Building Surveying and Building Rehabilitation (majoring in conservation management and practices) and other insurance and HSE related qualifications.
Richard writes and lectures on timber-framed vernacular architecture and is currently developing Desbruslais' provision of Historic Surveys/Building Recordings. He is also an active member of the Surrey Domestic Buildings Research Group, an organisation which specialises in the recording, dating and investigation of timber framed historic buildings in Surrey and further afield, where he is involved in heritage recording and re-interpretation projects in conjunction with Surrey CC and has been engaged to lecture for the group.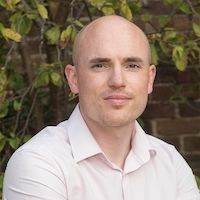 Stuart Bowler
BSc (Hons) DipSurvPrac MRICS - Associate Director
Stuart is a Chartered Building Surveyor and Building Archaeologist, with a passion for listed and historic buildings of all ages, types and sizes, but especially medieval and Tudor timber framed structures. Stuart holds a diploma and degree in Building Surveying and has over 15 years' experience working for insurers, loss adjusters and surveying practices mainly in the South East of England. He combines his knowledge of building pathology, conservation and architectural history when advising clients on these magnificent structures. He also has a particular interest in the archaeology of historic buildings and in addition to providing condition advice he also practices in archaeological interpretative surveys. He is a member of the Wealden Buildings Study Group which is a voluntary organisation which researches traditional historic buildings in the Weald of South East England.
In his spare time, Stuart likes to undertake voluntary work at Leatherhead Wildlife Aid Foundation, keep fit and spend time with his family.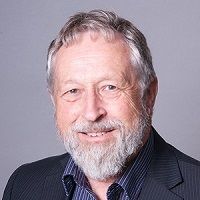 Gareth Evans
BSc(Hons) FRICS FGS – Consultant Building Surveyor
07468 535300
Gareth Evans qualified as a Chartered Surveyor in 1979. He has four decades of public and private sector experience in property and has worked throughout London and the south. Particular interests include Listed buildings, flood risk and ground stability issues.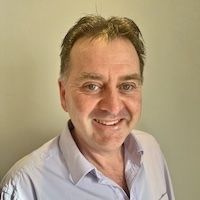 Gary Moore
Gary Moore BSc MRICS - Senior Surveyor
07500 229206
Gary is a Chartered Surveyor with over 35 years experience.
In 1984 Gary started working as a trainee surveyor in a well established and respected general practice company, rising to become an Associate Partner and active RICS member and Officer in the Sussex branch of the RICS.
Over the last 25 years Gary has specialised in pre purchase surveys and has gained a wealth of experience and knowledge.
His speciality is building defects on a range of age and style, urban and country properties.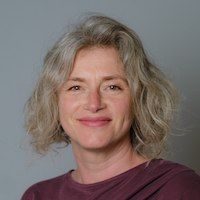 Katharine Perry
Trainee Building Surveyor
01273 495984
Katharine first joined Robert very early in the days of Desbruslais Chartered Surveyors, back in 2010, in an administrative capacity. As the practice developed and grew, so did Katharine's role within the office team and proofreading surveys was always an important part of it. After more than a decade of working with many, many high quality survey reports, Katharine finally had to face facts: she had been bitten by the surveying bug! With Robert's support and endorsement, she is currently about 9 months into her Sava Diploma in Residential Surveying and Valuation and enjoying it hugely. "I am looking forward very much to achieving my AssocRICS status and becoming a fully fledged member of the surveying team. I am privileged indeed to be working for such a supportive employer and with such generous and supportive colleagues."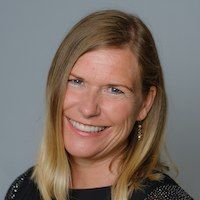 Amanda Fearon
Business Developement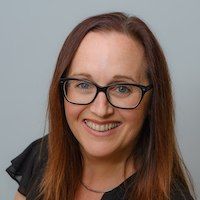 Lorraine Heath
Practice Manager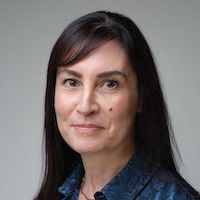 Simone Draper
Practice Administrator